BOOKS AVAILABLE
in Giftshop & Online
The Gift Shop is open during regular Rentschler Farm Museum hours May to mid-December and by appointment. We have other items of local history interest.

PURCHASE @ THE GIFTSHOP &
SAVE THE POSTAGE!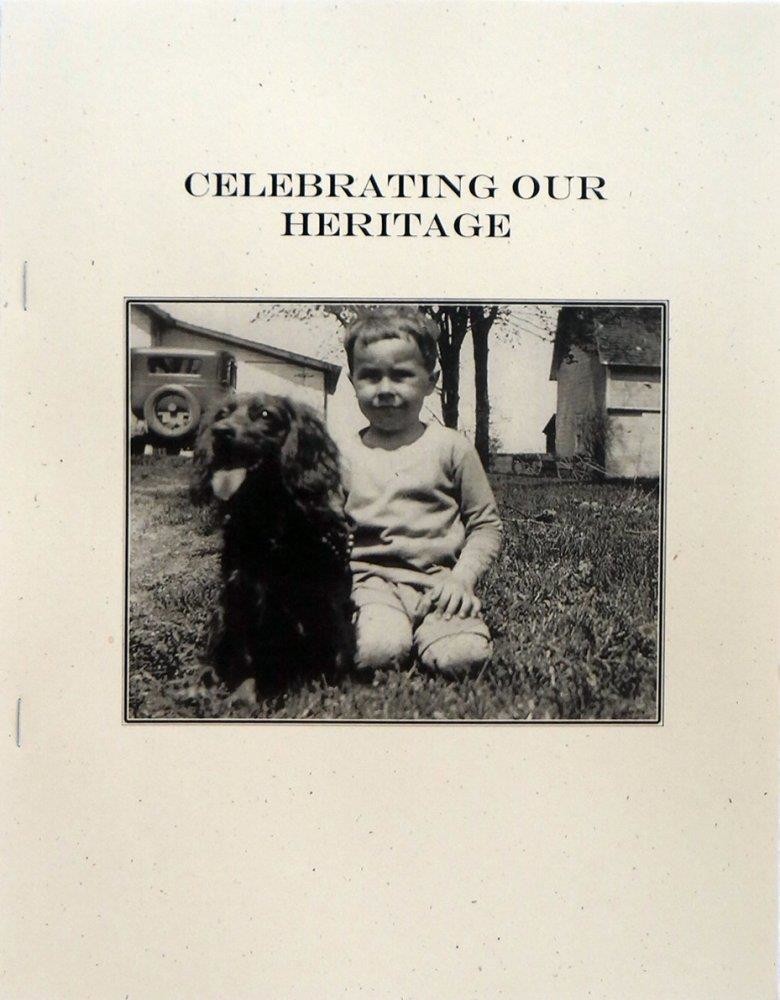 Celebrating Our Heritage
$6.50
CELEBRATING OUR HERITAGE, Agnes Dikeman, Editor, publ. by SAHS, 2003; 2010 edition, 32 pgs. This booklet was originally intended as background information for guides and docents. However, continuous popularity demands that we make copies available for sale. Sections are designed to allow visitors to feel they are standing at the doorway of each room in the farmhouse or at the threshold of each farm or depot building. An historic focus is provided, together with specific information about the preservation and restoration that has taken place. Includes pictures of the Rentschler Family. $4.50 +$2 (shipping) = $6.50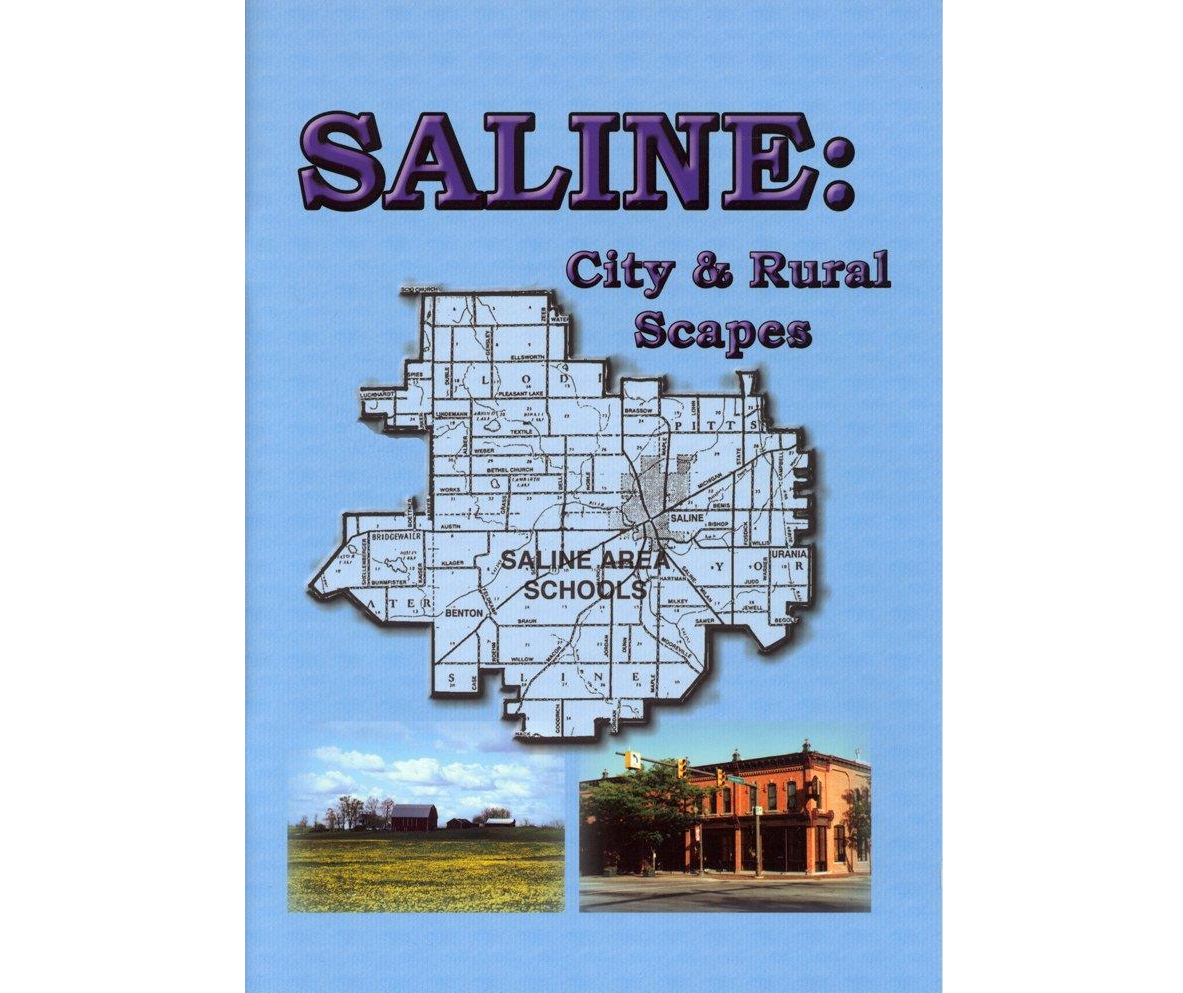 SALINE: City & Rural Scapes
$5.00
SALINE: City and Rural Scapes, James H. Roth, Editor and Designer, publ. by Saline Area Schools, 2001, 32 pgs. Collections of photographs captured within the city and school district by members of the Saline Community Education's Photography Club. ON SALE $3 + $2.00 (shipping) = $5.00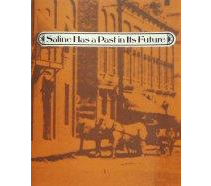 SALINE HAS A PAST IN ITS FUTURE
$8.00
SALINE HAS A PAST IN ITS FUTURE publ. by the Saline Historic District Comm. 1984 A study of Saline's history, growth, community character, and architecture. 45 pgs. Soft Cover $5.00 + $3.00 (shipping) = $8.00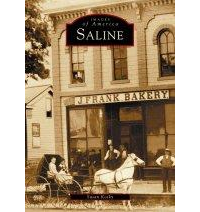 SALINE: Images of America
$27.00
SALINE: Images of America by Susan Kosky, publ. by Arcadia Publishing, 2003, 128 pgs. A photographic review of the history of Saline, with a focus on the influences of Native Americans, Orange Risdon, and pioneering settlers. Chapters include agricultural heritage, churches, education, and 20th c. growth. Lots of photographs. Indexed. $22 + $5.00 (shipping) = $27.00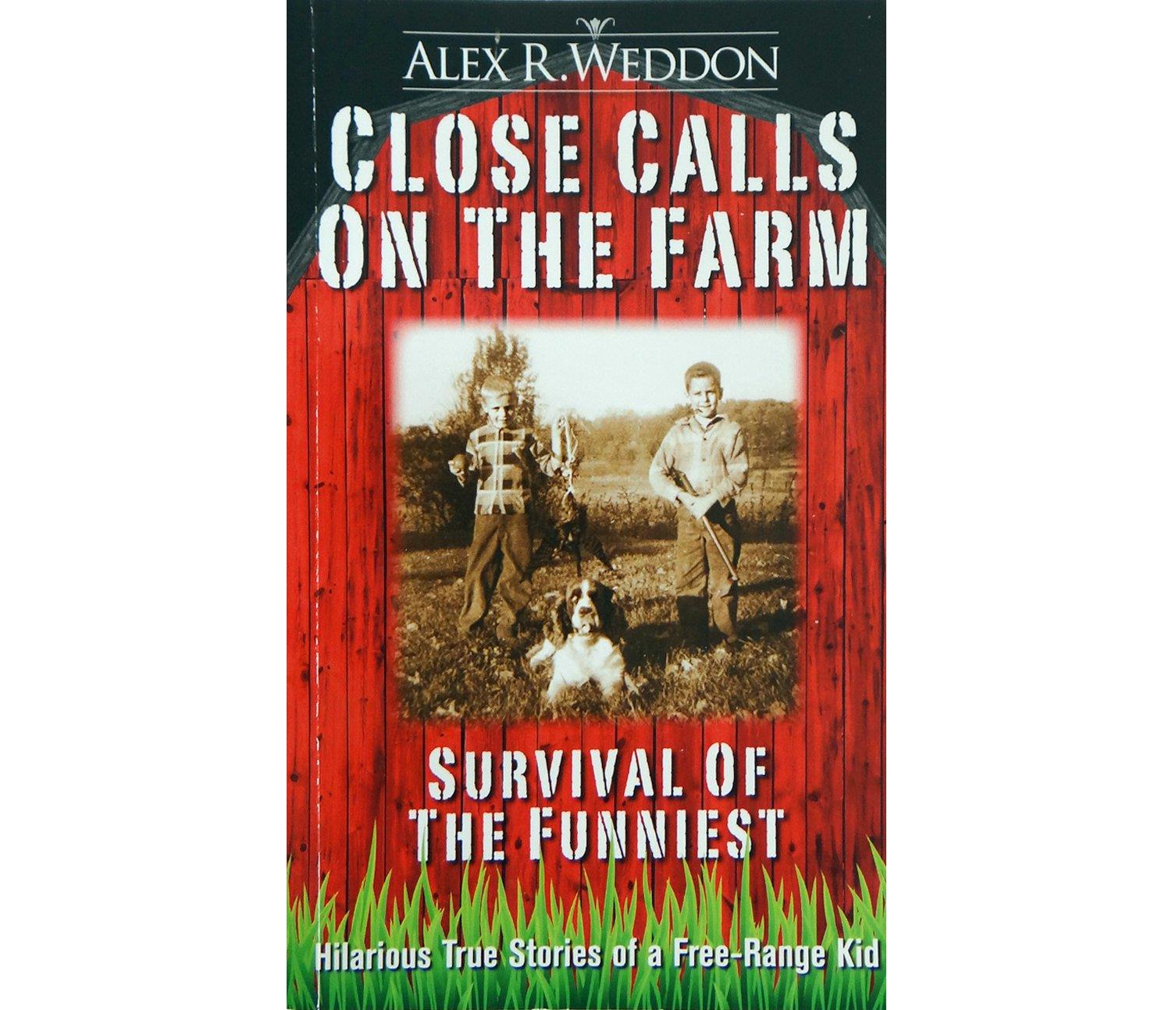 Close Calls on the Farm: Survival of the Funniest
$13.00
CLOSE CALLS ON THE FARM by Alex Weddon. This small town newspaper editor writes about his growing up years on the farm outside Stockbridge, MI. One of two books "Survial of the Funniest" $10 + $3.00 (shipping) = $13.00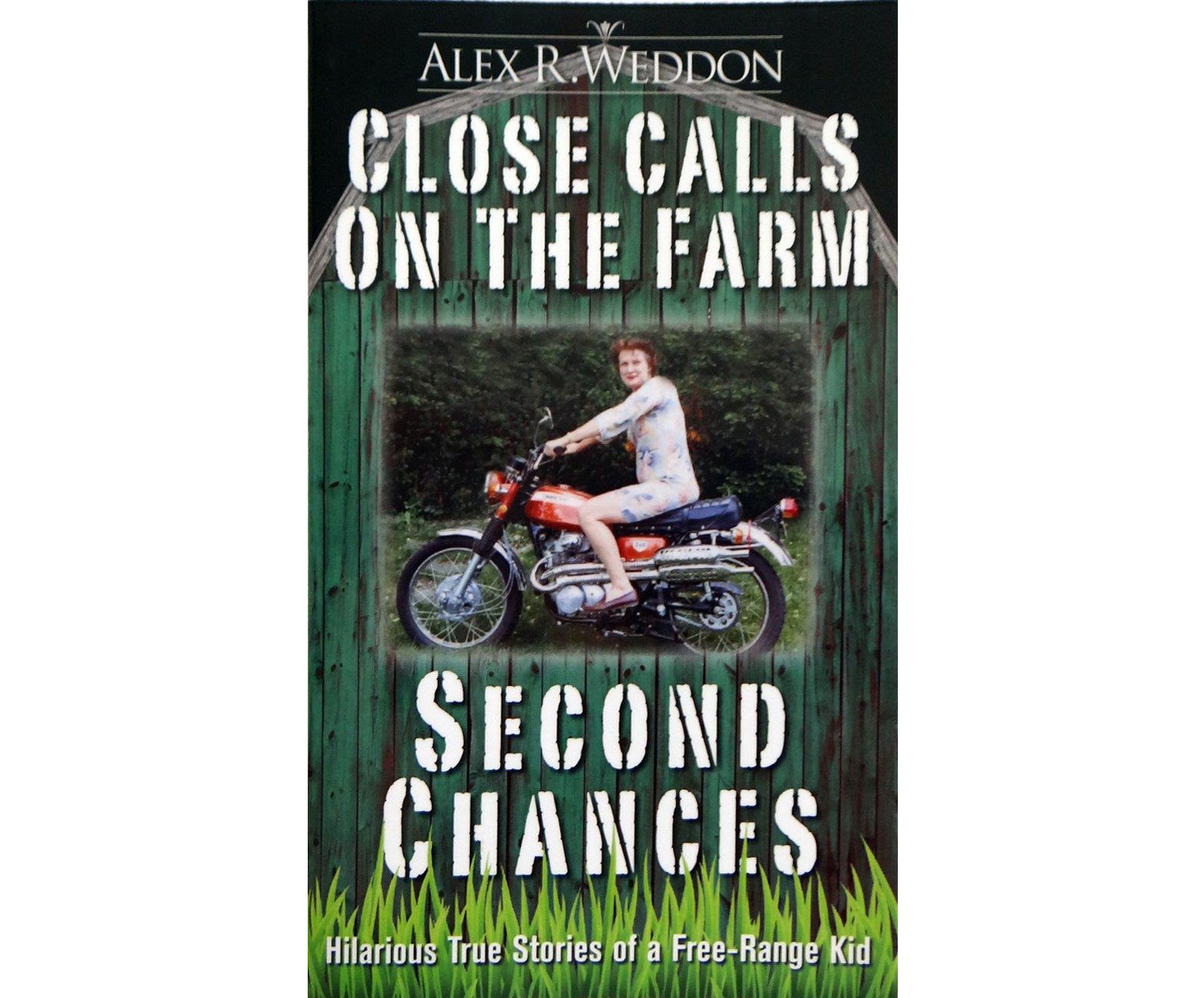 CLOSE CALLS ON THE FARM: Second Chances"
$13.00
CLOSE CALLS ON THE FARM by Alex Weddon. This small town newspaper editor writes about his growing up years on the farm outside Stockbridge, MI. Second two books "Second Chances". $10 + $3.00 (shipping) = $13.00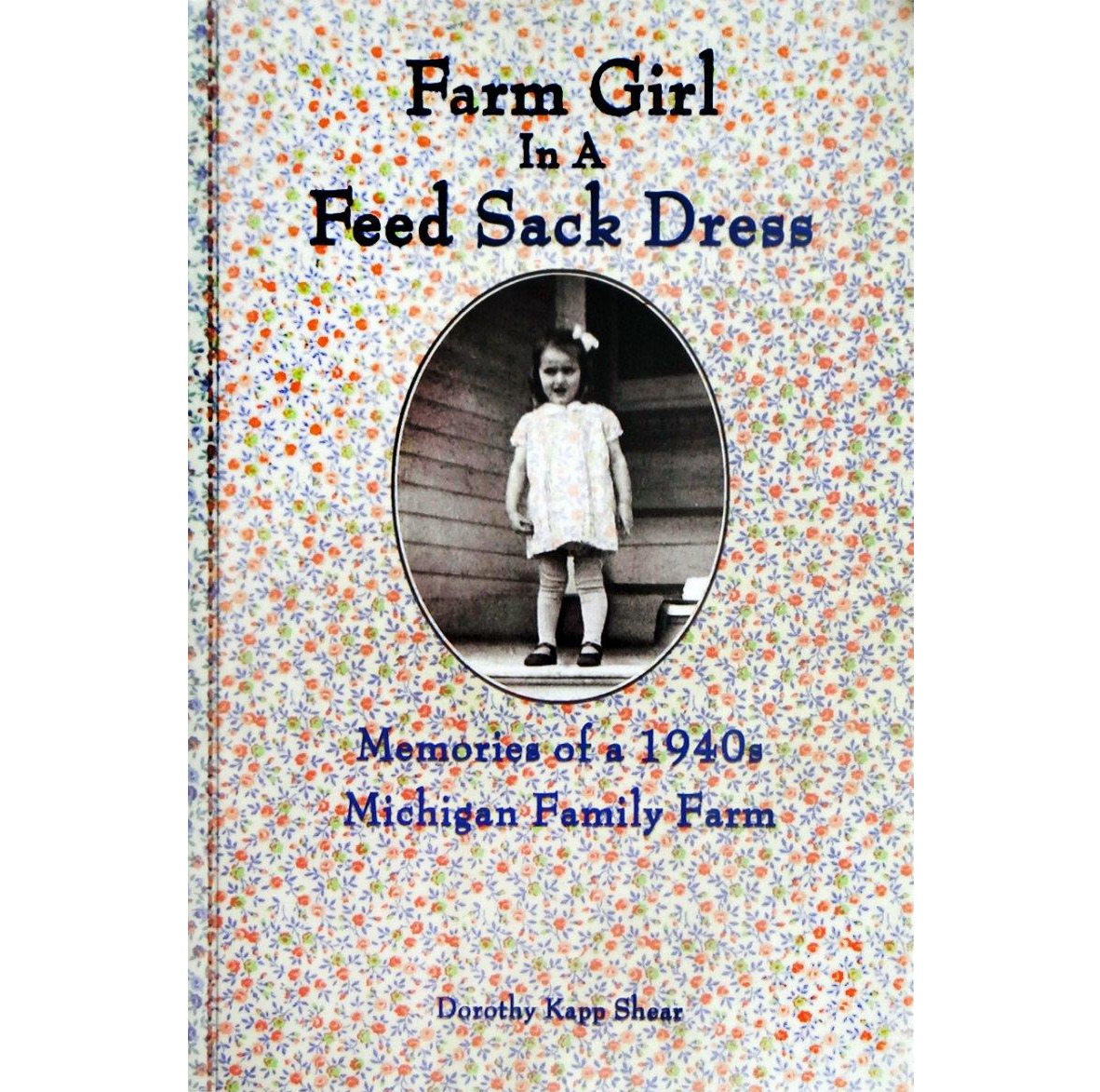 FARM GIRL IN A FEED SACK DRESS
$20.00
FARM GIRL IN A FEED SACK DRESS by Dorothy Kapp Shear. This book offers an intimate look at farm life as agriculture was transitioning from manual labor and horses to greater mechanization and modern conveniences. Photographs from the farm where the author grew up. $15 + $5.00 (shipping) = $20.00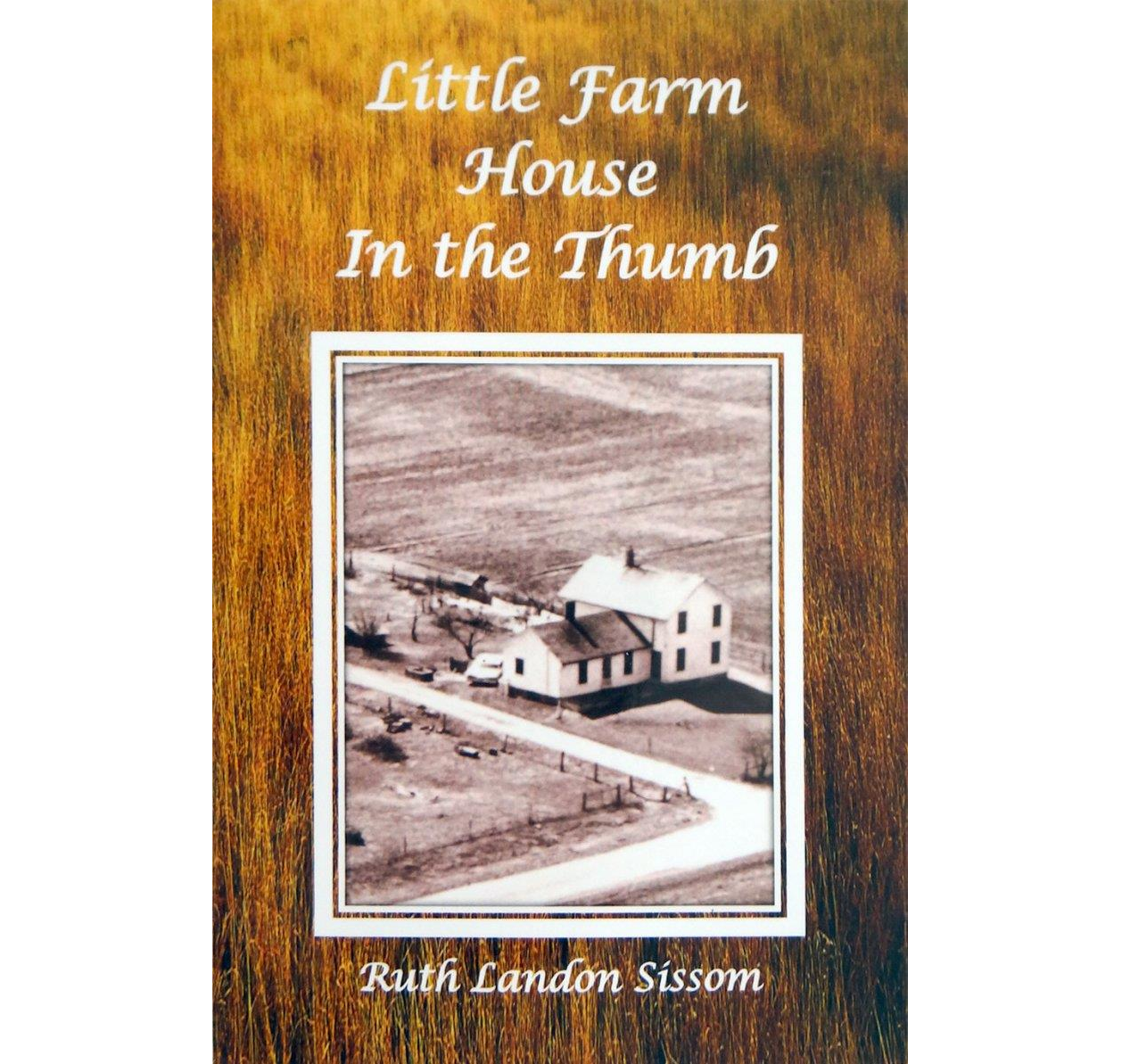 LITTLE FARM HOUSE IN THE THUMB
$20.00
LITTLE FARM HOUSE IN THE THUMB by Ruth Landon Sissom, self published 2001, 204 pgs. This book reveals the historical setting and glimpses of everyday life from 1932-1950 in Marlette, a small farming community in the Thumb of Michigan. Soft Cover $15 + $5.00 (shipping) = $20.00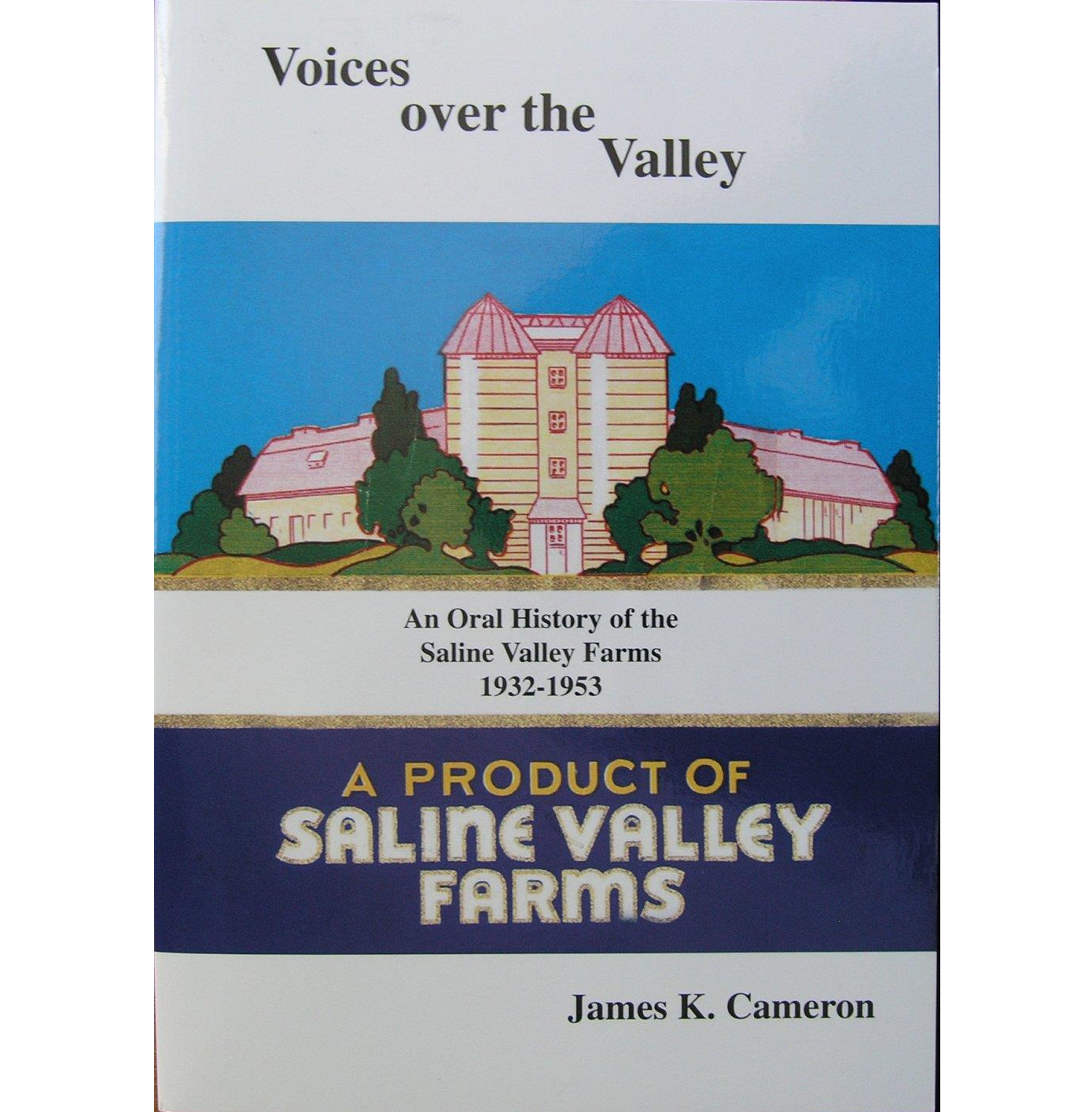 VOICES OVER THE VALLEY
$20.00
VOICES OVER THE VALLEY, an Oral History of the Saline Valley Farms 1932-1953 by James K. Cameron, publ. by Barnagat Publ. Co., Saline, 2004, 231 pgs. The book culminates a research and oral history project that preserves memories and photographs of a unique and successful cooperative farm venture that began in the Saline area during the economic depression of the 1930s. NOW $15 + $5.00 (shipping) = $20.00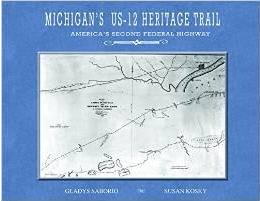 MICHIGAN'S US-12 HERITAGE TRAIL
$47.00
MICHIGAN'S US-12 HERITAGE TRAIL is a book of history through stories that were hidden in local archives. Saline authors Gladys Saborio and Susan Kosky traveled Michigan's first Federal Highway, America's second, discovering these stories that are recounted by enthusiastic and long-time residents. Foreward by Sandra Clark, Director at Michigan Historical Center. A hardcover book, 247 pgs., indexed, 2015. $40 + $7.00 (shipping) = $47.00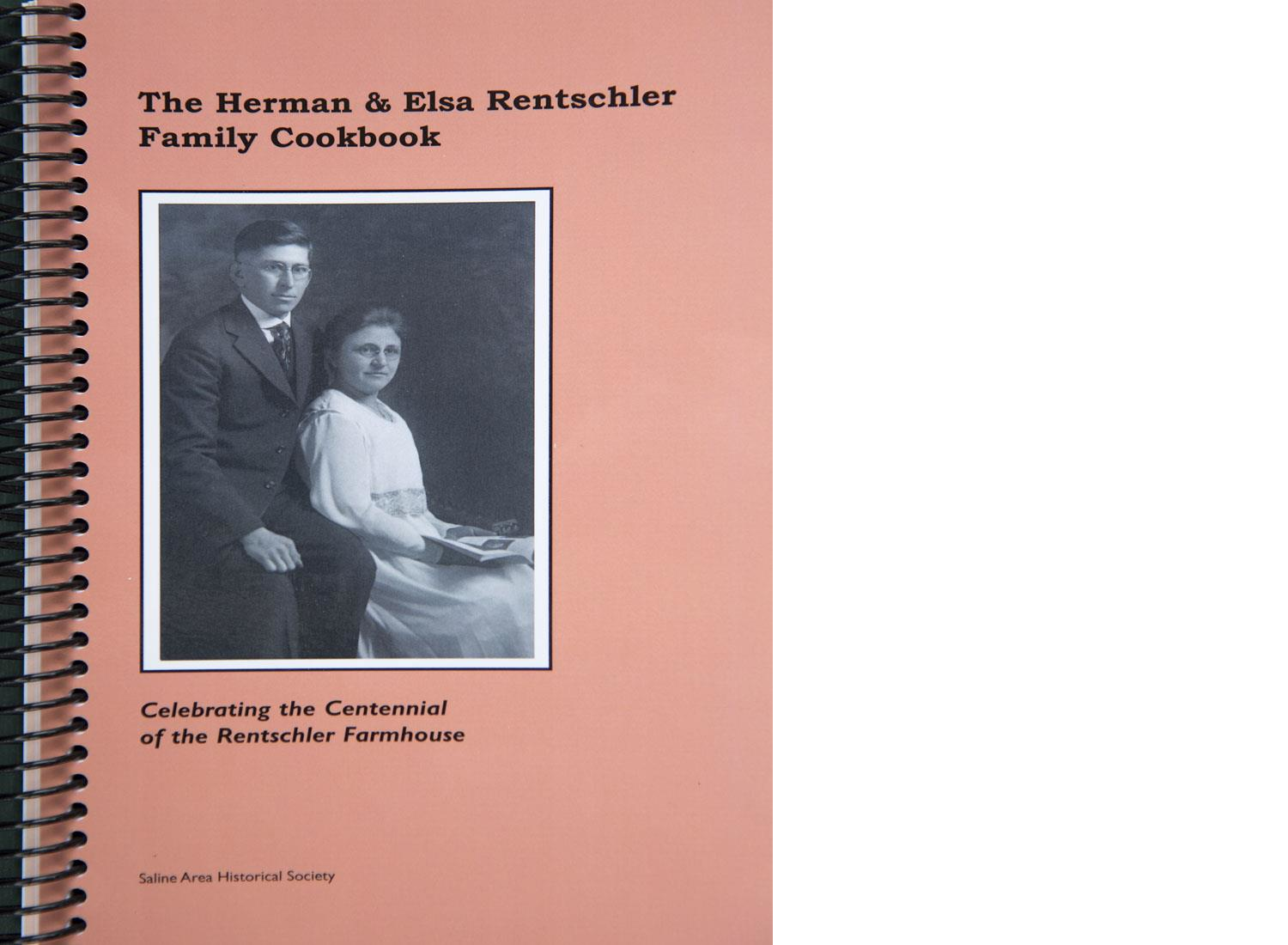 HERMAN & ELSA RENTSCHLER FAMILY COOKBOOK
$16.00
HERMAN & ELSA RENTSCHLER FAMILY COOKBOOK
Family recipes compiled by Beverley and Ron Rentschler, many of German origin.
Many family photos. Indexed. 132 pgs. Publ. 2006, Third Printing.
$12 + $4.00 (shipping) = $16.00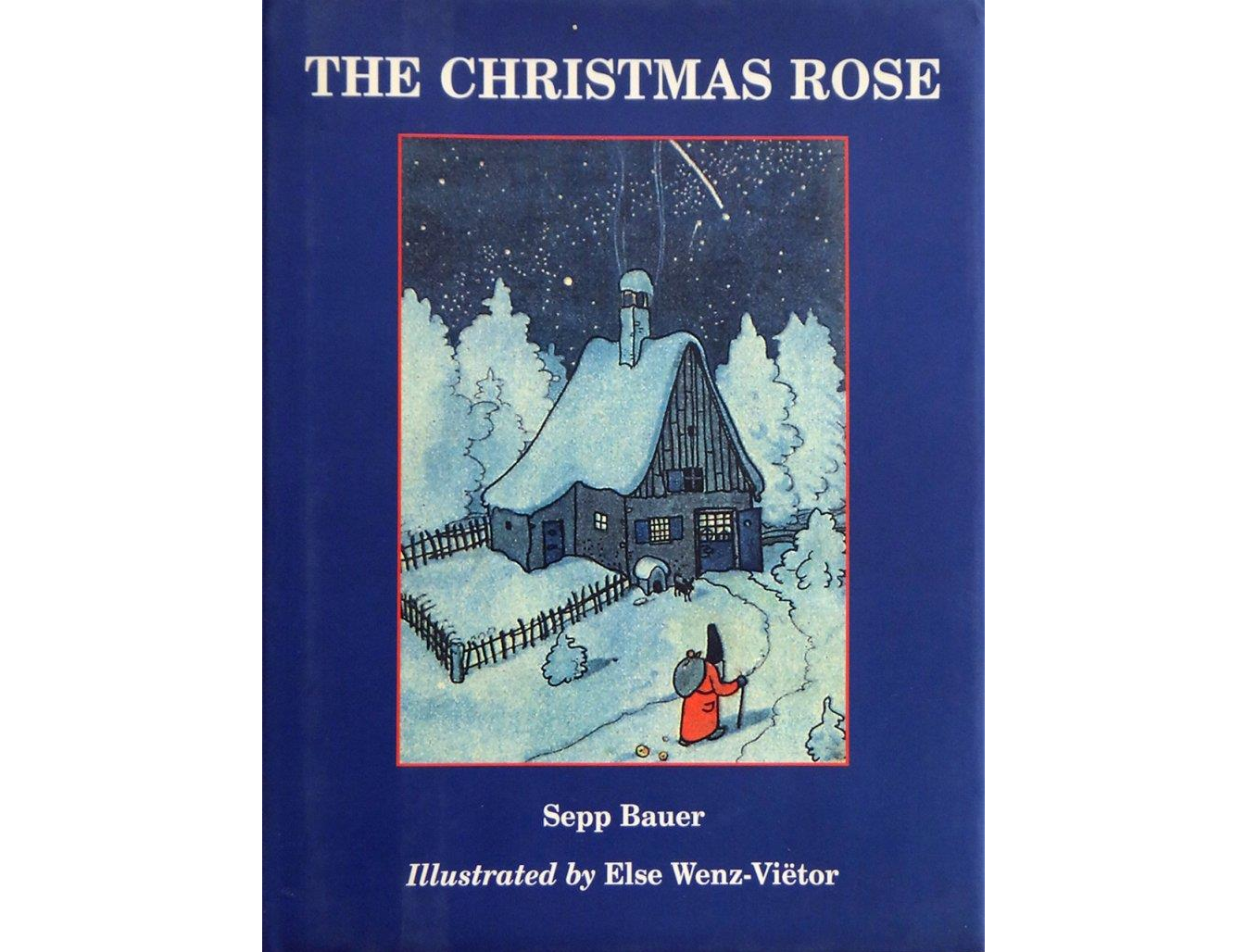 CHRISTMAS ROSE
$18.00
CHRISTMAS ROSE by Sepp Bauer. Love that a boy has for his father who is ill leads him to perform extraordinary feats. A reprint of a very old German story. $13 + $5.00 (shipping) = $18.00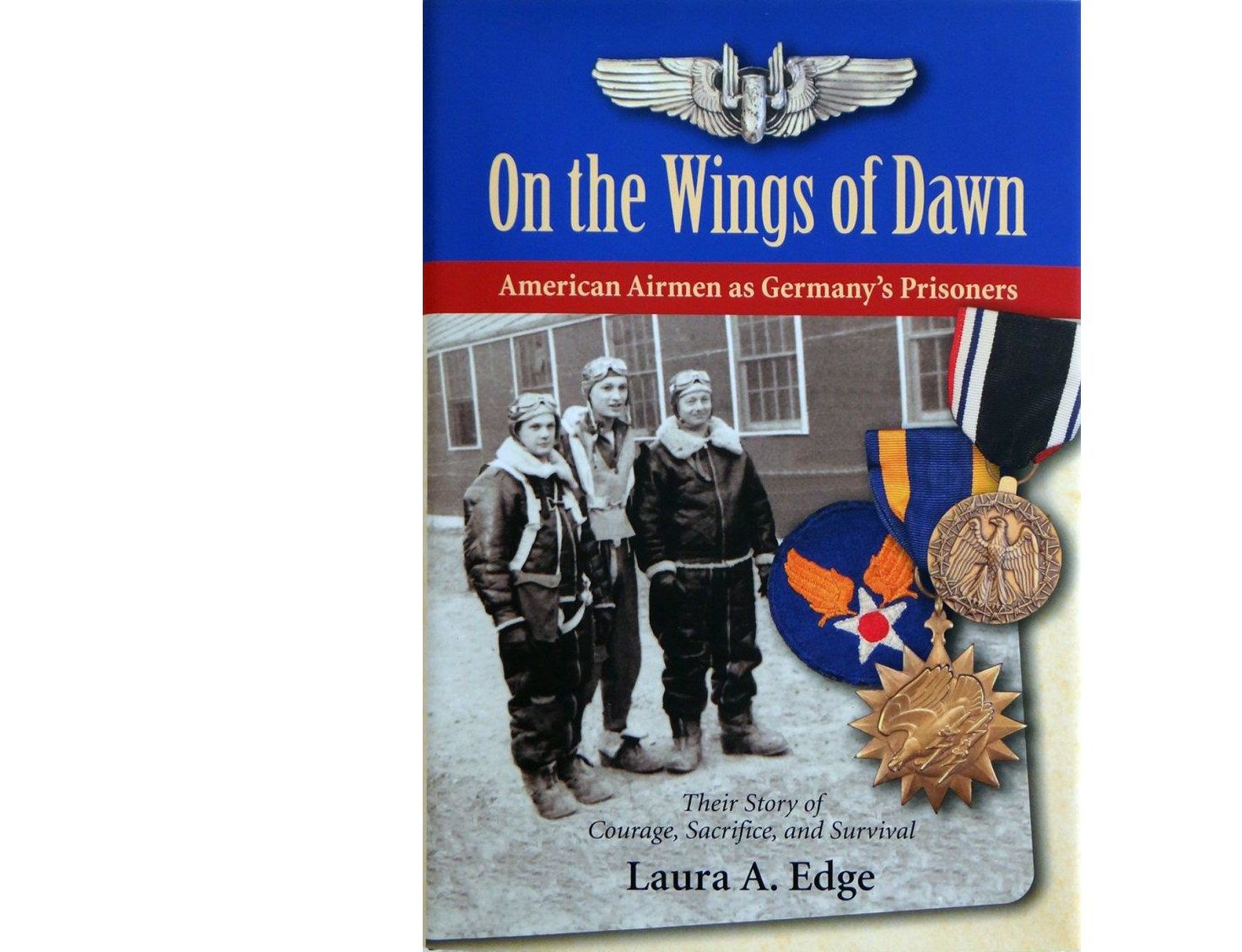 ON WINGS OF DAWN
$14.00
ON WINGS OF DAWN by Laura Edge, self published, 2012, 186 pgs. This is a historical narrative based on WWII experiences of the author's father, his crewmates and fellow POWs. Sot Cover $10 + $4.00 (shipping) = $14.00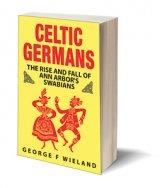 CELTIC GERMANS
$20.00
CELTIC GERMANS Local author George Wieland of Ann Arbor looks at how the barbarian Germans and the Celts of the Roman Empire combined to create the Swabians. These feisty German settlers of Washtenaw County used their stubborn Germanic drive and conscientiousness to get ahead in their new country. Their love of music, Christmas, and beer were fought by the original American settlers and Celtic individualism eventually collapsed in the late 20th century. This is the first book in English to tell of the Swabians. Softcover, 393 pgs. with 160 illustrations and index, $15 + $5.00 (shipping) = $20.00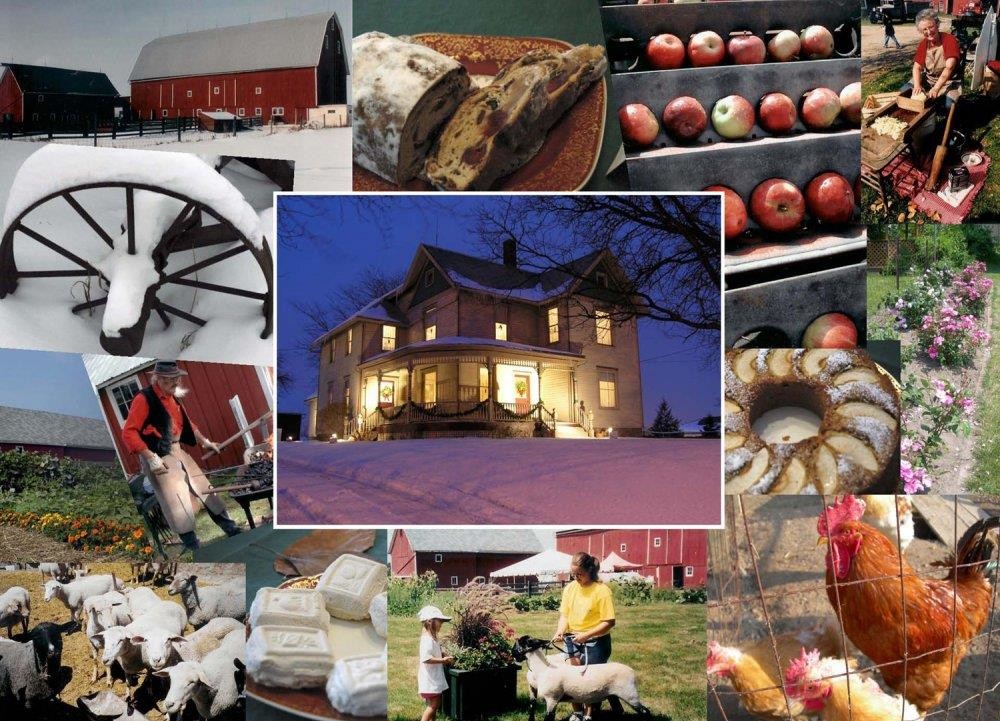 500-PIECE PUZZLE
$15.00
500-PIECE PUZZLE, approx. 20x27; a collage of Rentschler Farm Museum photographs; outstanding quality. NOW, $10 each; shrink wrapped box. Wonderful family gift, birthday, Christmas or thank you gift. $10 + $5.00 (shipping) = $15.00