Select the MUSEUM for more information.
Owned by the City of Saline – operated by the historical society

LOCATION: 1265 E. Michigan Avenue just east of Saline, Michigan. The farmstead interprets regional agriculture and farm life during the 1900-1950 time period. This farmstead, now known as the Rentschler Farm Museum, consists of fourteen historically significant structures built primarily around the turn of the century. The land was first farmed in 1825; and in 1901, the farmstead was purchased by emanuel Rentschler. The Rentschlers continued to farm the land until the 1990s.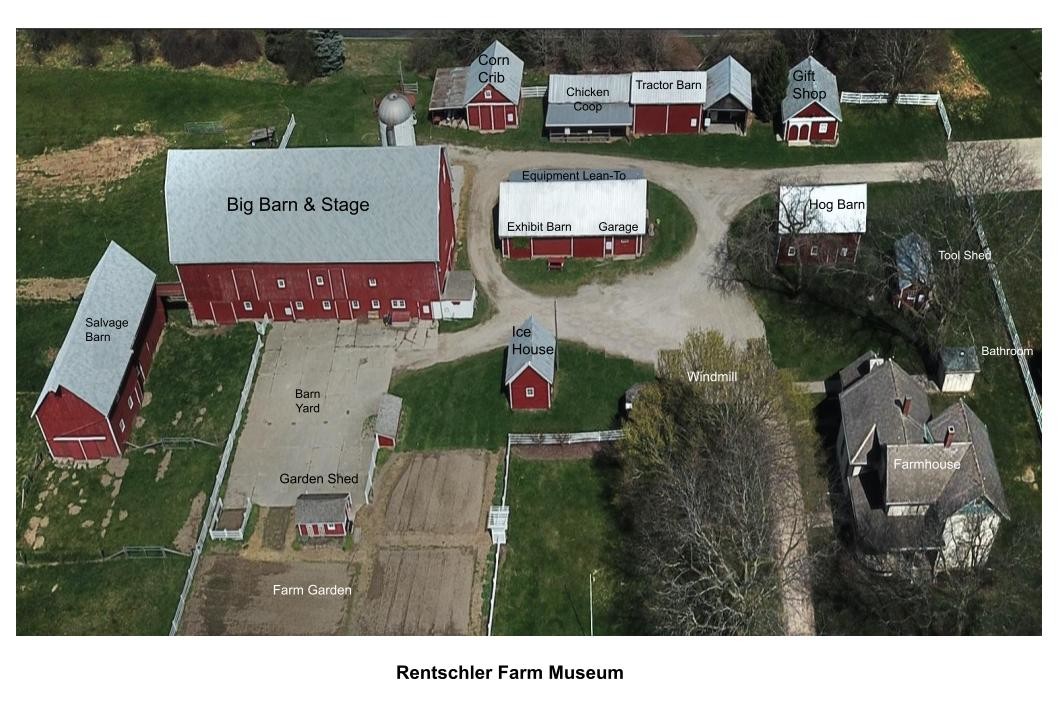 To see a video clip about the numbers in the photo above – select the the number in the ledger.
(Video clips created by Samantha Malott)







To see video clips of rooms in the house, select a room.
(Video clips created by Samantha Malott)